BLOCKCHAIN VERIFICATION
HOME /Blockchain Verification
Blockchain Verification
Alphabet Blockchain (ABC) Verification
To maintain the security and authenticity of documents published in the BFRONT Journal, starting from the issue of Volume 1 Number 2 January 2021, BFront Journal implements Blockchain as document verification.
Authors can verify the documents obtained through Alphabet Blockchain (ABC) Verification by following the tutorial below:
1. To verify a document, the first thing to do is to prepare the data you want to verify (BFront Journal Volume 1 Number 2 issue or below).
2. The "Blockchain Verification" feature verifies data, which can be accessed at http://blockchain.alphabetincubator.id/ and select the "Blockchain Verification" menu.

3. You will be directed to https://authentication.alphabetincubator.id/. Click "Browse" then select the document you want to verify its validity.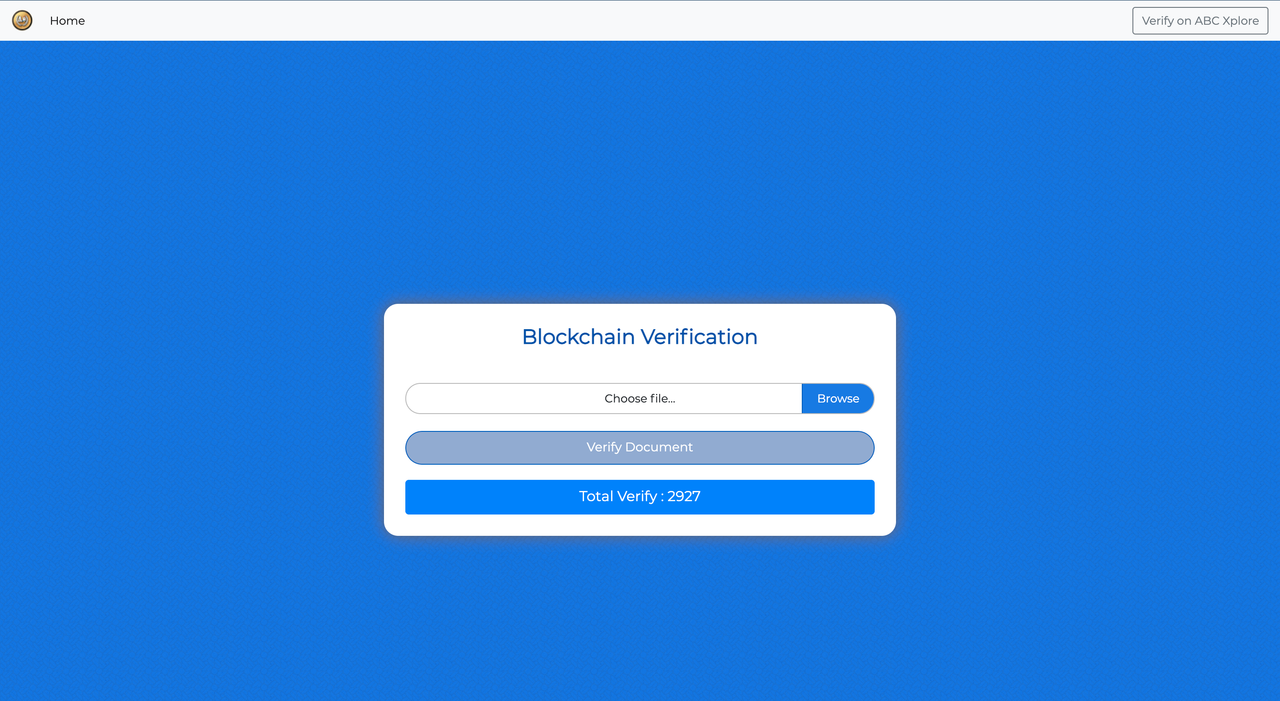 3. After selecting the document to be verified, the display looks like the following. Then select "Verify Document."